PMMC Healthcare Revenue Cycle Blog
Stay up to date on best practices for healthcare revenue cycle management with PMMC's blog.
It's a disadvantageous situation from the beginning: It's time to renegotiate payer contracts, but your hospital has a high volume of commercial contracts and payers are shifting to new reimbursement methodologies. Not to mention the contract language is open to interpretation.This is a situation Managed Care is placed in more and more often these days. These factors give leverage to commercial payers and make it difficult for hospitals to determine how the new contract terms impact net reimbursement revenue, especially when using tools like Microsoft Excel.
From New York to Los Angeles and in between, researchers found it difficult, frustrating, and sometimes impossible to obtain patient estimates for routine medical procedures, according to a new study from the Pioneer Institute Policy Brief. Here's the scenario: Researchers called into 54 hospitals in six metropolitan areas (Des Moines, IA, Raleigh-Durham, NC, Orlando, FL, Dallas-Ft. Worth, TX, New York, NY and Los Angeles, CA) asking for the price of an MRI of the left knee. Generally speaking, this is a pulse check of how far healthcare providers have advanced in adapting price transparency.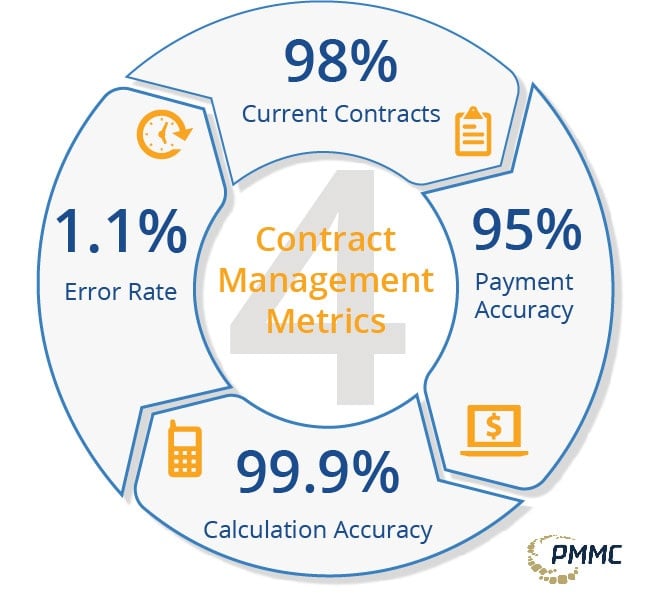 Key Metrics for Contract Management
The proper use of healthcare contract management software can make a difference of 2-3 percent net revenue. Thus, the proper use of a contract management system should be considered "mission critical," from a financial perspective, but it often does not receive the attention it deserves. This whitepaper explains how applying metrics to healthcare contract management helps assure all accounts receive appropriate attention, thus ensuring revenue integrity.
"The health care system suffers from an overabundance of paper work" is how the American Hospital Association (AHA) begins its January 2016 Trendwatch report.