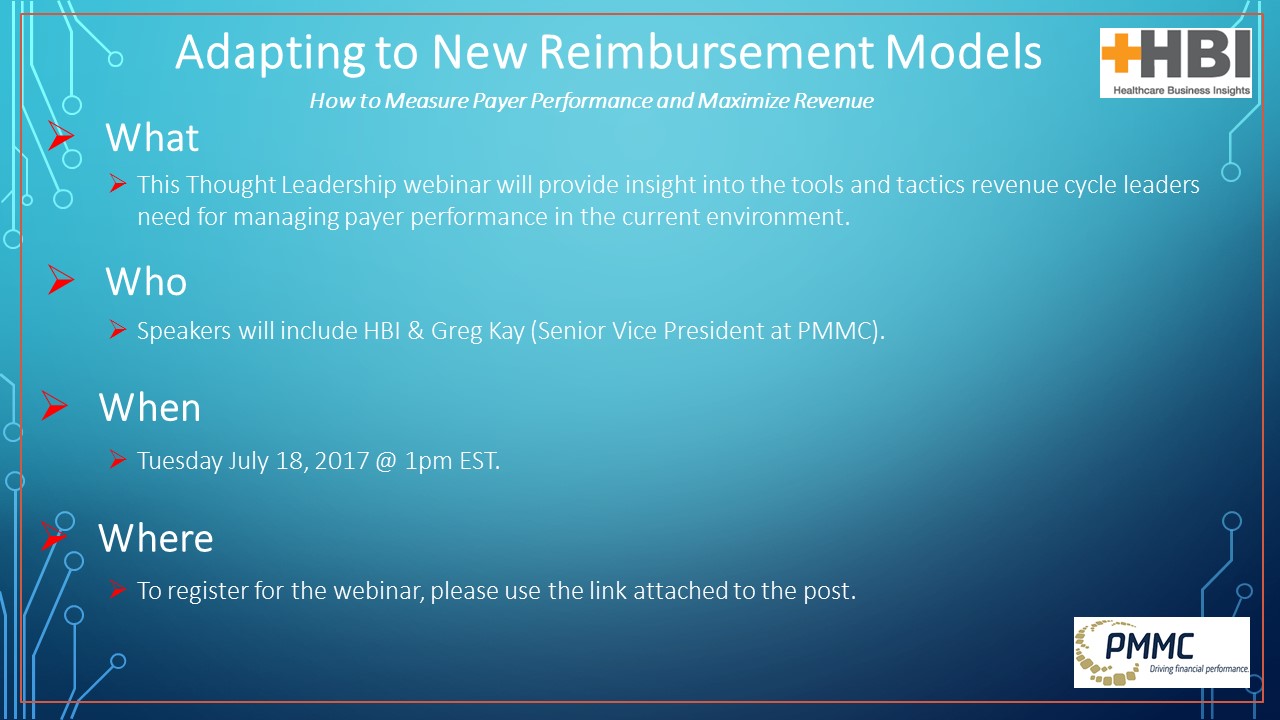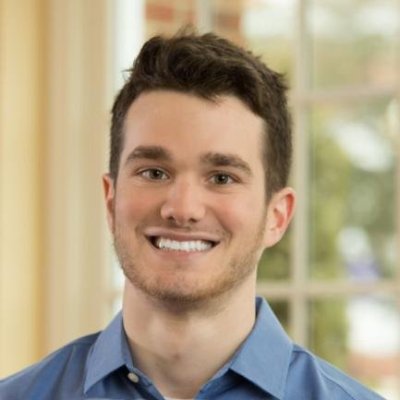 Webinar: Adapting to New Reimbursement Models- How to Measure Payer Performance and Maximize Revenue
At a time where the healthcare facilities are constantly adapting to accommodate an influx of reimbursement methodologies, tracking your payer performance has never been more important. With these methodologies becoming increasingly relevant in today's modernized healthcare system, it's important to study them until you know them like the back of your hand.
We will take a closer look at these during a webinar session on Tuesday, July 18th titled "Adapting to New Reimbursement Models – How to Measure Payer Performance and Maximize Revenue"
Here is a preview of the methodologies that will be discussed:
Discount from Billed Charges
Fee For Service
Value-Based Reimbursement
Bundled Payment
Shared Savings
In order for these methodologies to be effective, however, healthcare providers must make sure they have a way of monitoring and managing their payer's contract performance. For your convenience, payer contact governance has been narrowed down to four distinct areas:
Contract Analysis and Modeling
Expected Reimbursement Calculations
Variance Monitoring Workflow
Payer Scorecard and Reporting
While the value of utilizing a proper contract modeling system to oversee day-to-day operations is unmatched, it would be rendered useless without a way to measure the performance of payers across various reimbursement methodologies. That's why PMMC has developed a Payer Scorecard which takes into account factors like year-to-year performance, collections by payer, collections by month, and collections by service code to help you determine if your payer performance is effective throughout the newly imposed reimbursement methodologies.
So how do you know your facility is receiving an accurate reconciliation of payments relative to your contractual allowable amounts?
Register for the webinar "Adapting to New Reimbursement Models – How to Measure Payer Performance and Maximize Revenue" on July 18 at 1 pm EST to find out!
Click here to register for the webinar!
About Bradley Olin
Bradley Olin is the Marketing Communications Specialist at PMMC, a leading provider of revenue cycle management solutions for hospitals and other healthcare organizations across the U.S. Brad offers a modern outlook into the evolution of the healthcare industry and general practices used to grow an organization's revenue integrity.