healthcare revenue cycle, revenue cycle blog, revenue cycle tips, revenue cycle information
PMMC Healthcare Revenue Cycle Blog
Stay up to date on best practices for healthcare revenue cycle management with PMMC's blog.
Since early 2020, hospitals have been contending with unprecedented challenges that have negatively impacted their revenue and profitability. Throughout 2022, 53% of hospitals had negative margins, according to the American Hospital Association, and even those projected to end the year with positive margins are still recouping from the financial hurdles of the last few years.
As patient responsibility continues to grow, point-of-service collections become increasingly important. According to a recent HFMA article, two-thirds of patients are consistently surprised by their bills and only 25 percent are proactively counseled about their cost of care. In response, hospital revenue cycle processes need to account for the shift in payment responsibility.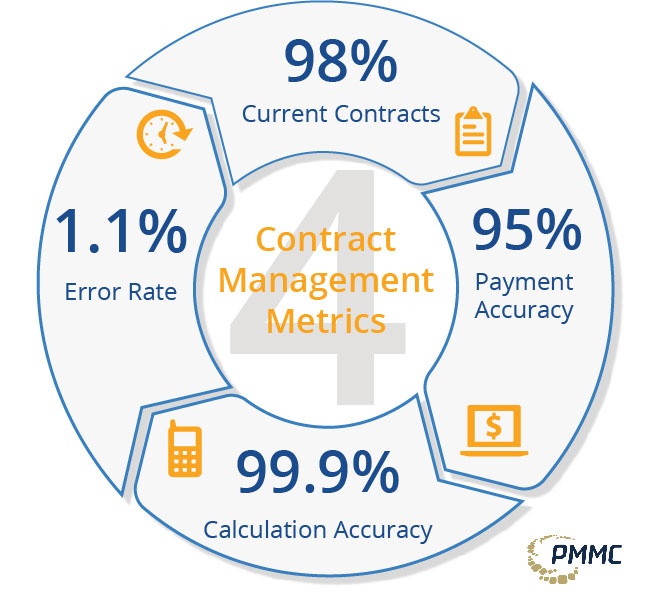 Key Metrics for Contract Management
The proper use of healthcare contract management software can make a difference of 2-3 percent net revenue. Thus, the proper use of a contract management system should be considered "mission critical," from a financial perspective, but it often does not receive the attention it deserves. This whitepaper explains how applying metrics to healthcare contract management helps assure all accounts receive appropriate attention, thus ensuring revenue integrity.
Patient Estimates | Patient Registration
Remember the days of waiting in line at the airport to actually have someone check you in at the counter? Those days are long gone in the airline industry, as airlines have adapted self-service kiosks, and more recently, mobile check-in to expedite the process even further. But this self-service model is still in the infancy stages in other industries, like healthcare.