healthcare revenue cycle, revenue cycle blog, revenue cycle tips, revenue cycle information
PMMC Healthcare Revenue Cycle Blog
Stay up to date on best practices for healthcare revenue cycle management with PMMC's blog.
contract modeling | revenue cycle analytics
Insurers are swimming in data that gives them a steady stream of insights into their markets and the healthcare providers with whom they contract. Unfortunately, most providers don't have access to the same level of business intelligence. That lack of reliable information on payer performance puts healthcare organizations at a disadvantage.
contract modeling | hospital contract management
The hospital contract management system is the key to maximizing financial performance, minimizing risk, and ultimately managing all aspects of payer contracts to get reimbursed accurately. However, it's becoming more and more difficult to predict reimbursement. As third-party payers shift from a "fee-for-service" or "percent-of-charge" reimbursement model to value-based reimbursement, contract terms, coding, and their interpretations inevitably become more complex.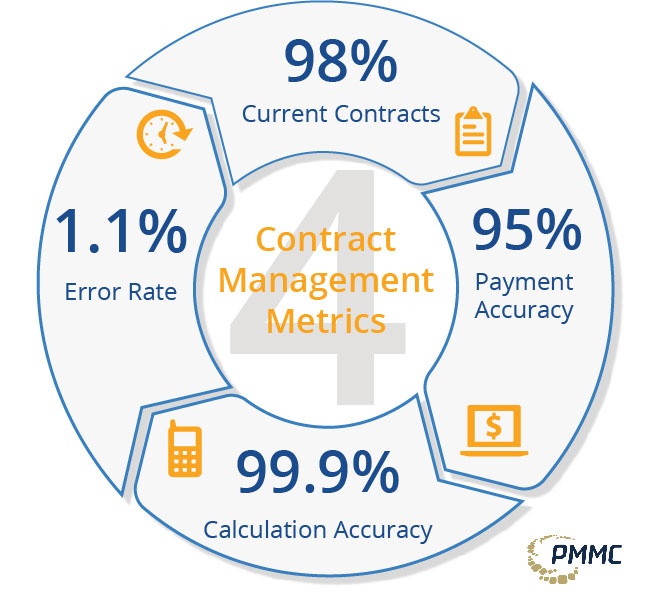 Key Metrics for Contract Management
The proper use of healthcare contract management software can make a difference of 2-3 percent net revenue. Thus, the proper use of a contract management system should be considered "mission critical," from a financial perspective, but it often does not receive the attention it deserves. This whitepaper explains how applying metrics to healthcare contract management helps assure all accounts receive appropriate attention, thus ensuring revenue integrity.