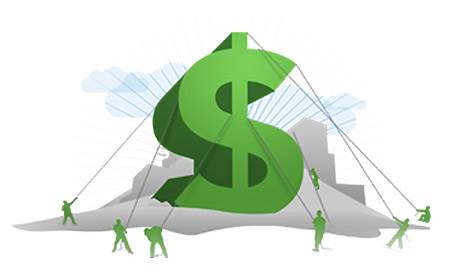 Subscribe
7 Tips to Maximize Reimbursement with Hospital Contract Management
contract modeling | hospital contract management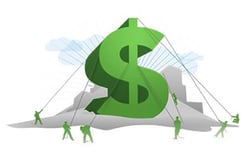 The hospital contract management system is the key to maximizing financial performance, minimizing risk, and ultimately managing all aspects of payer contracts to get reimbursed accurately.
However, it's becoming more and more difficult to predict reimbursement. As third-party payers shift from a "fee-for-service" or "percent-of-charge" reimbursement model to value-based reimbursement, contract terms, coding, and their interpretations inevitably become more complex.
Let's take a look at a few of the newer reimbursement models:
Value-based contracts:

A reimbursement model in which a portion of the provider's payment is tied to performance, based on cost efficiency and quality performance measures.



DRG (Diagnosis Related Group):

A methodology that pays the provider, based on the weight assigned to the DRG code that is used to adjust for the fact that different types of patients consume different resources and therefore have different costs. Weights are updated annually by Centers for Medicaid and Medicare Services (CMS) to reflect changes in medical practice patterns, use of hospital resources, diagnostic and procedural definitions and MS-DRG assignment criteria.

HEDIS (The Healthcare Effectiveness Data and Information Set): An incentive-based reimbursement model that measures performance based on care and service. Established by the NCQA (National Committee for Quality Assurance)

,

HEDIS consists of 71 measures across 8 domains of care. According to NCQA, this is used by more than 90% of America's health plans to measure performance on important dimensions of care and service.
One strategy that hospitals can use to gain insight into the impact of these reimbursements and level the playing field with payers is by contract modeling to better predict future reimbursement outcomes.
Adena Health System, a 3 hospital system in Chillicothe, Ohio, successfully took this approach with their payer contracts. By modeling the proposed contract terms from one of their largest payers, Adena realized it would have lost $3.7 million in reimbursement dollars had it just agreed on the terms without modeling them!
In addition to contract modeling, here is a list of 7 things you can do now (both internally and with your healthcare contract management vendor) to make sure your hospital is being fully and accurately reimbursed:
Meet with your collections team and determine areas of improvement: Do you have the resources that you need to work all of your denials and underpaid claims?
Meet with your Management team (Registration, HIM, Coding managers, Billing office, and Collections department) to create a list of the most urgent issues that need addressing
Make sure you know what your biggest payers are as well as the most common reasons for denials
Make sure you have had a Chargemaster review in the last two years
Actively participate in ICD-10 testing with your vendor (October 1st is right around the corner)
Make sure you assess all electronic processes that affect reimbursement and make automation a priority
Meet with your contract management vendor to discuss reporting needs
For more tips on maximizing reimbursement with your contract management vendor, download the whitepaper "Tips to Maximize Reimbursement with Contract Management."