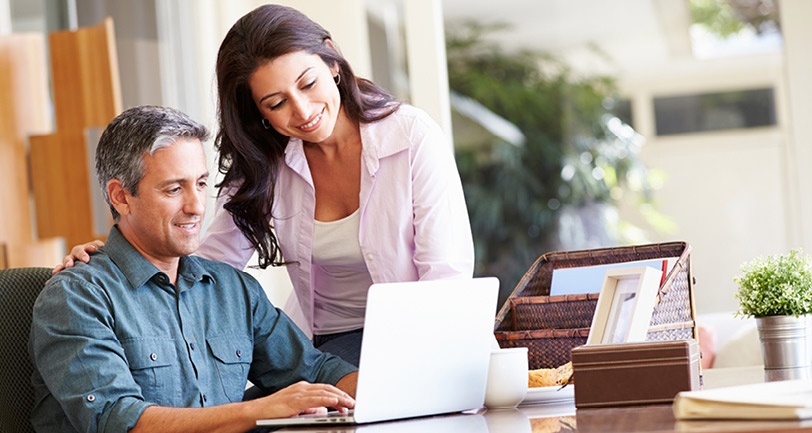 Subscribe
Top 3 Benefits of Healthcare Revenue Cycle Management
We live in a fast-paced digital world where literally every second, data is being shared from person to person across various networks. Because of this shift, businesses need to have access to the latest and greatest technology for not only serving their customers directly but also to allow their own employees to improve the financial performance of their company.

And the healthcare industry is no exception.
Hospitals and health systems of all sizes are constantly forced to manage an enormous amount of data in an effort to deliver high quality patient care.
This is because every patient has a unique medical history and treatment plan which means hospitals must focus on the individual quality of care to prevent future health complications.
Revenue cycle management is a financial process, utilizing customizable medical billing software that hospitals and health systems (a.k.a. providers) use to track patient care episodes from registration and appointment scheduling to the final payment of a balance.
This cyclical process unifies the business and clinical sides of healthcare by combining registration data (patient's name, insurance provider, etc.) with the data showing the treatment they received for their condition as well as their personal health data. This process helps to ensure hospitals are being reimbursed correctly from the payers.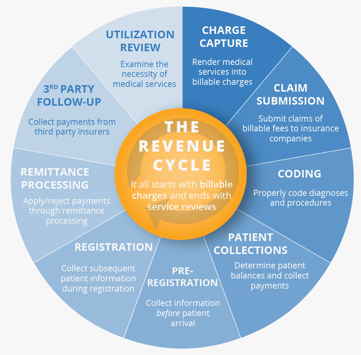 By establishing a foundation of accuracy for the entire revenue cycle, providers can rest assured knowing they will reap all the benefits associated with their revenue cycle. Here are the benefits of properly managing a hospital's revenue cycle:
Accurate data allows hospitals to be properly reimbursed by the payer, especially when dealing with underpayments and denials.
Price transparency helps patients know their upfront costs for a certain procedure. This, in turn, makes patients more likely to pay their bill on time and helps providers get paid sooner and upfront, eliminating bad debt.
It helps aid payer negotiations, which in turn means more favorable contracts for the hospitals leading to better reimbursement rates.
Given that the revenue cycle could not properly function without a process for ensuring accurate data, it needs to be the primary focus for hospitals looking to improve their financial outcomes.
Think of data accuracy like the building blocks of the revenue cycle; if you are laying down bricks and you skip a brick or two, the whole foundation could be in jeopardy.
1) Accurate Reimbursement from Payers
From the hospital's perspective, their main financial goal is to receive the correct amount of reimbursement from the insurance companies (or payers), especially when dealing with underpayments and denials.
In fact, in healthcare today, denials represent 2-4 percent of payment inaccuracies while contractual variances represent another 1-2 percent. And with payer contract terms and policies becoming more complex, the ability for hospitals to accurately calculate reimbursement has never been more important.
2) Reduce Bad Debt
This especially holds true to hospitals looking to provide transparent pricing to their patients, regardless of the procedure. Accurate price estimates make it easier for patients to know their upfront costs ahead of time which not only shows good faith by the hospitals but also helps providers receive payment sooner, helping to eliminate bad debt.
This bad debt is usually caused by patients who haven't yet paid their bill, forcing hospitals to cover the loss until the patient can pay the bill in full.
Increasing patients' understanding of the financial portion of their bill not only results in fewer surprise bills but, in a much broader sense, is able to increase competition in the local market, thus lowering the total cost of care.
3) Negotiate Favorable Payer Contracts
Contract negotiations benefit the revenue cycle because it provides opportunities for hospitals to understand which areas they would like to improve. For example, hospitals might see that their patients are paying more of the allowable due to high deductible plans, which may cause a shift in negotiation strategy with the payer.
Taking these kinds of things into consideration, contract negotiations allows hospitals to negotiate more favorable contracts, meaning better reimbursement rates for the hospitals.
But with so many contracts in place with multiple insurance companies/payers (governmental and commercial), managing all this data can be the biggest challenge that providers face when trying to maintain a steady level of data accuracy.
That is why many hospitals and health systems have evolved to implement software that can help sort, manage, and even analyze this data while other providers still manage the data manually, via programs like Microsoft Excel.
Many of the top providers would agree that not utilizing revenue cycle management software is an unnecessary risk that puts an organization's data accuracy at a significant disadvantage.
Getting to the Bottom Line
Accurate data needs to be the foundation of the entire revenue cycle. It simply cannot operate effectively and consistently without a system that can manage and calculate contract data that enables revenue cycle leaders to effectively manage A/R.
Healthcare organizations that effectively manage contractual reimbursement, reduce bad debt, and have the ability to know how to negotiate payer contracts will reap the benefits and be more financially successful.
Learn how these benefits can improve your financial outcome and schedule your free demo with us.