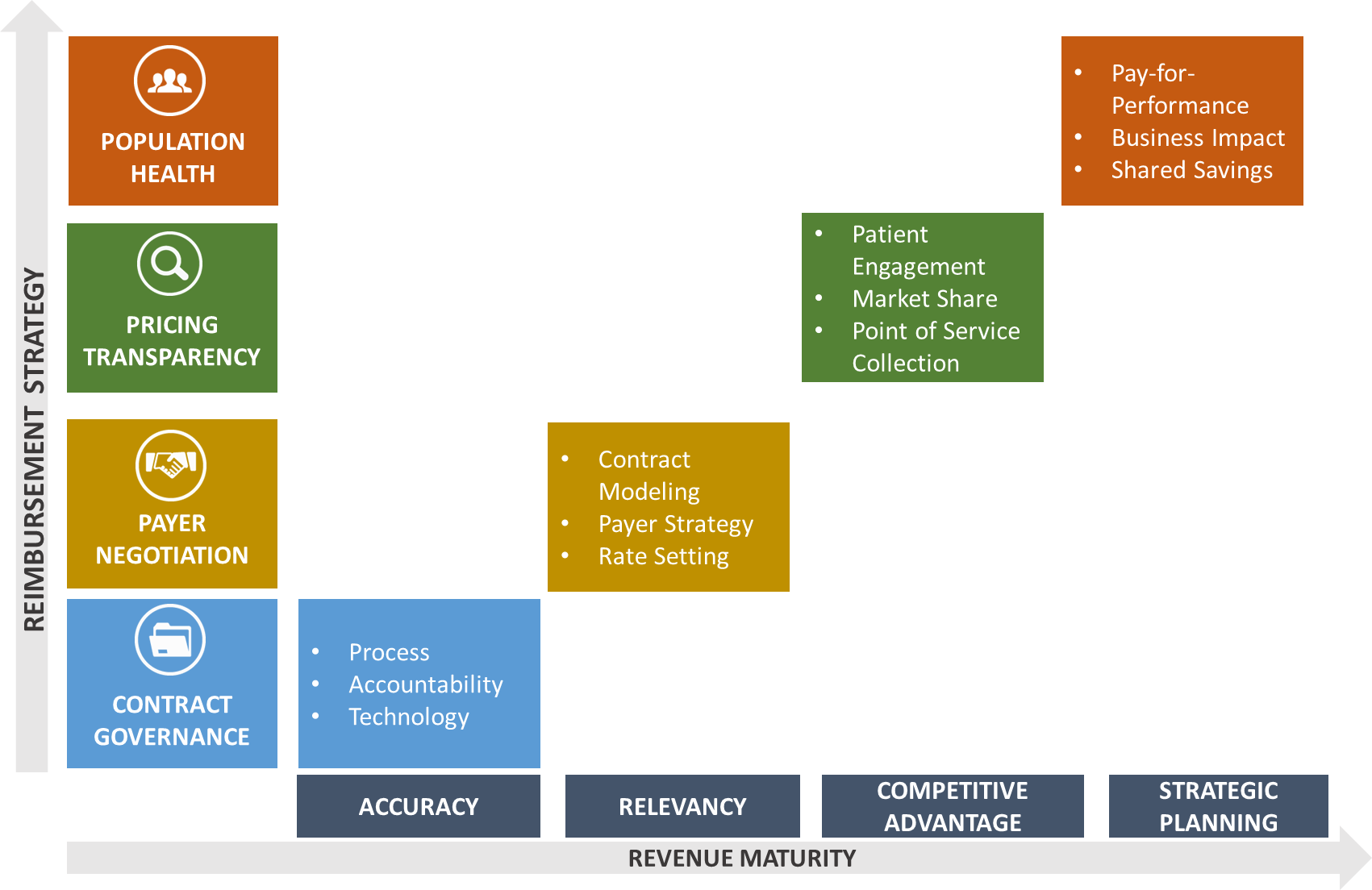 Subscribe
Why Mandatory CMS Bundles Could be the Best Thing to Happen to Your System
Much of the rhetoric surrounding mandatory bundles has been negative and defensive – i.e. how do healthcare organizations deal with these programs to prevent risk and avoid financial penalties to CMS?
However, CMS's Mandatory Bundles can be a part of your revenue maturity strategy to produce competitive advantages and increased through-put in areas outside of the specific bundle categories.
The practice of utilizing Medicare as a catalyst to revolutionize healthcare finance first started when President Lyndon Baines Johnson signed it into law as a part of his "Great Society" vision.
Countless articles have been written on any range of topics addressing turning threats into opportunities. It is true that in many instances one can convert a challenge to an opportunity. The benefits are both tangible and intangible if one considers the process for change and the outcomes realized in transitioning from the current state to future state.
Current State
Not all hospitals or health systems want to be the first to adopt change. To be honest, some healthcare finance professionals may not welcome change. This is not a criticism. Many successful finance professionals are risk averse. It comes with the job. So when CMS announced mandatory bundles, many of us may have welcomed this news with a healthy range of emotions such as fear or some variant- concern, dread, paranoia, even skepticism.
In time, we accept that this is real while the roll out has been as painless as possible.
Other organizations and individuals have been more proactive or better positioned to succeed.
This is Not Just About Medicare Transactions
By degrees, different hospitals and health systems have added infrastructure, invested in on-site care managers, nurses going to nursing homes, and a range of Post-Acute Care tracking systems.
The upside can include increases in Medicare payments through gain-sharing, but that is a short term bump. The real upside is the ability to leverage lessons learned and efficiencies into a strategy for the organization to develop its competitive advantage.
Competitive Advantage
If your facility can be efficient enough to win with a specific bundle (orthopedic, coronary, etc.), then it should be able to catapult that success to a broader strategy to capture more of this type of business.
In essence, the bundle process helps an organization focus on one area. Then, once the organization achieves excellence, it can then go to market in order to capture more market share.
When a hospital can demonstrate to the public and the insurers that it is measurably delivering better outcomes at a lower price, then it can exploit this to grow volume- at the expense of its competition.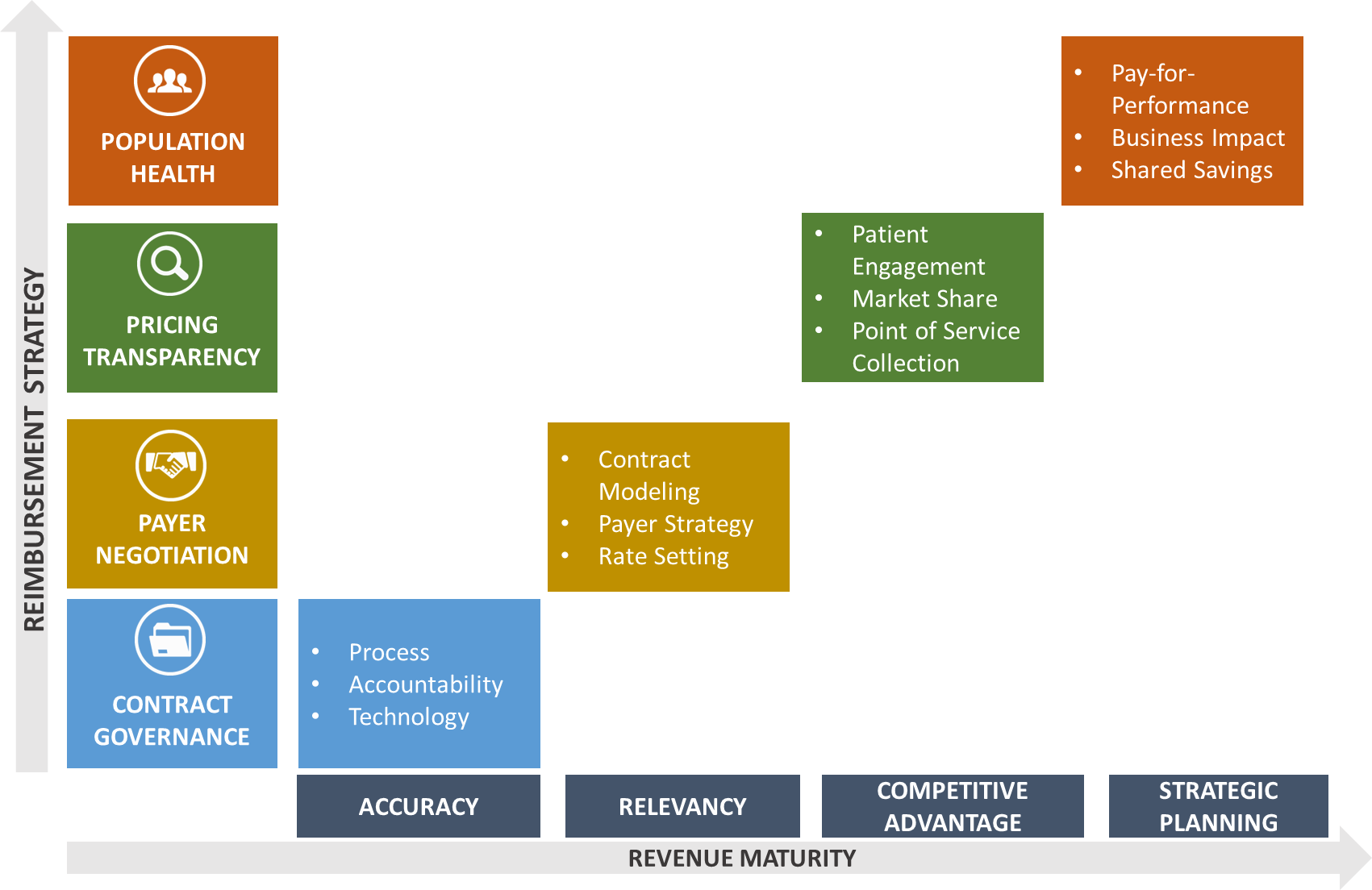 As Medicare Leads the Way, Insurers Follow
Once your organization begins to show improvement with Medicare bundles and is successfully lowering length-of-stay, readmission rates, and other excesses in resource consumption (while maintaining quality) how will your organization convert CMS Bundle Success from just another milestone to becoming part of the strategy?
If your organization is really implementing best practices the way the CMS bundle initiatives are designed to produce, then it is logical that the changes and benefits in patients will flow to all payer types for similar procedures.
So, while Medicare rewards your improvement and excellence with gain-share(s), do the commercial payers get the same benefits without giving you a reward?
Certainly, there are gain-sharing, bundling, and other risk-based types of reimbursement available in some markets for some systems. Your organization may not want to pursue these, or they may not be available. Some of the Medicare episode-of-care programs are in markets that do not yet have commercial health plans negotiating risk-based plans.
So, what should you do if you've improved your episodic metrics for CMS but you are not doing any commercial bundles? Do you just let the commercial plans benefit from your shorter length-of-stay while still paying you the same rates? One should not. In that case, you are potentially getting paid less for doing more. You'd be subsidizing the commercial plans.
This should be addressed in the next round of contract re-negotiation.
Operational Advantage: Through-Put
For many systems that have made investments in developing a bundle strategy for CMS's mandatory bundles or their voluntary bundles, there have been positive results. They have gotten better for those MS-DRGs- better outcomes, better quality, and shorter length-of-stay in-house and for the post-acute journey. Generally, this is to be expected. This can lead to the strategic opportunities already mentioned.
There can be other benefits unrelated to the targeted MS-DRG. Some hospitals have observed that better patient preparation and case management within the hospital can advance patients to less acute floors more quickly in route to a shorter length-of-stay.
The unintended benefit from this is that beds become available for more scheduled procedures. This ultimately makes the health system more efficient and more productive.
Thank you CMS & Medicare!
From "All The Way with LBJ" to successive presidential agendas and slogans, Medicare has become a vision, a policy, a sacred "Third Rail," and the source for innovation.
The Episode of Care models that CMS has introduced are still being evaluated. Many have commented about uncertainty related to President Trump and other political factors. Most believe Episodic Reimbursement is the future of healthcare. For the reasons given here, we can see that health systems and hospitals can address the bundle opportunities not as governmental regulation, but as a catalyst for strategic advantage and organizational improvement.
Click here to learn how to gain a competitive advantage with bundled episodes!