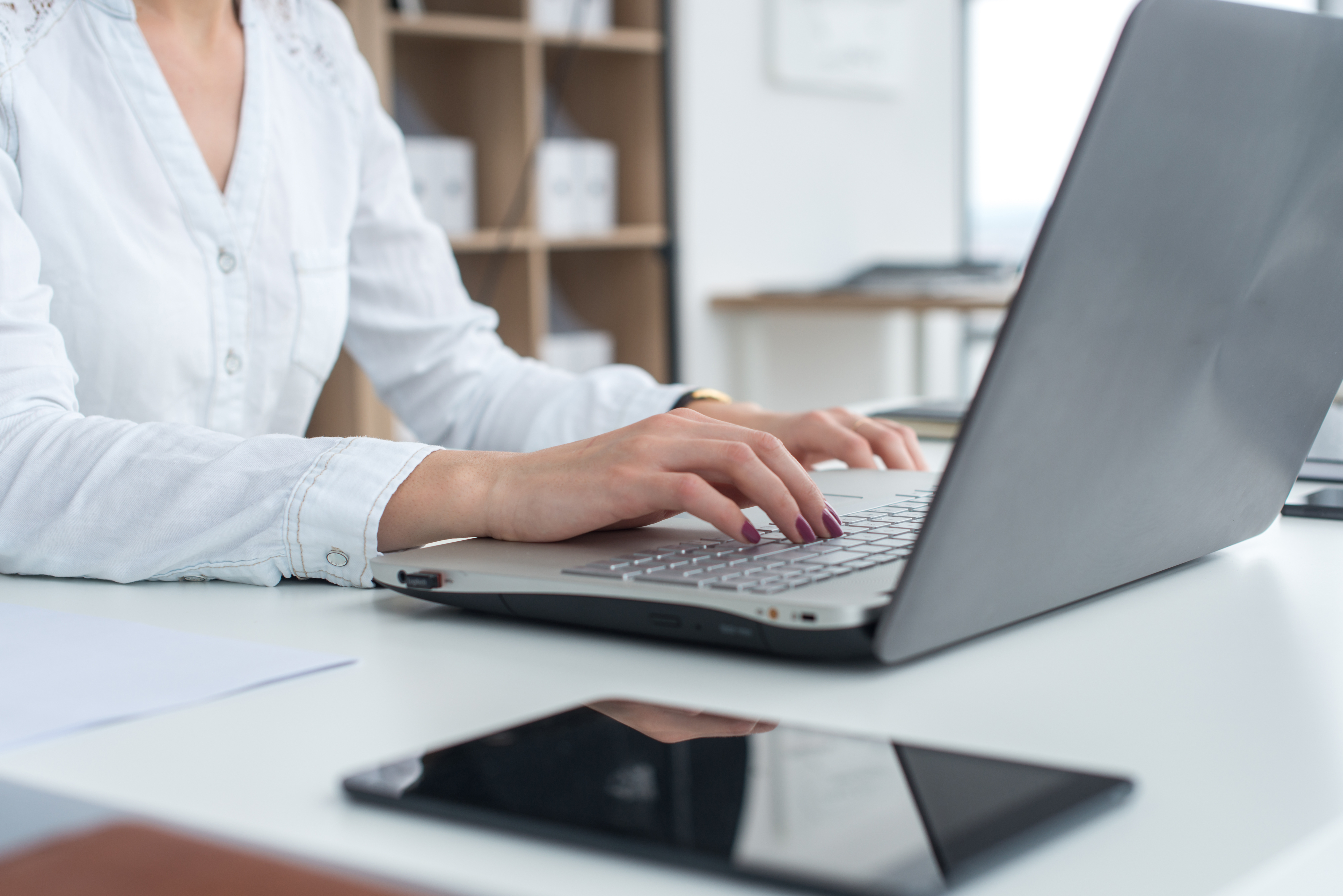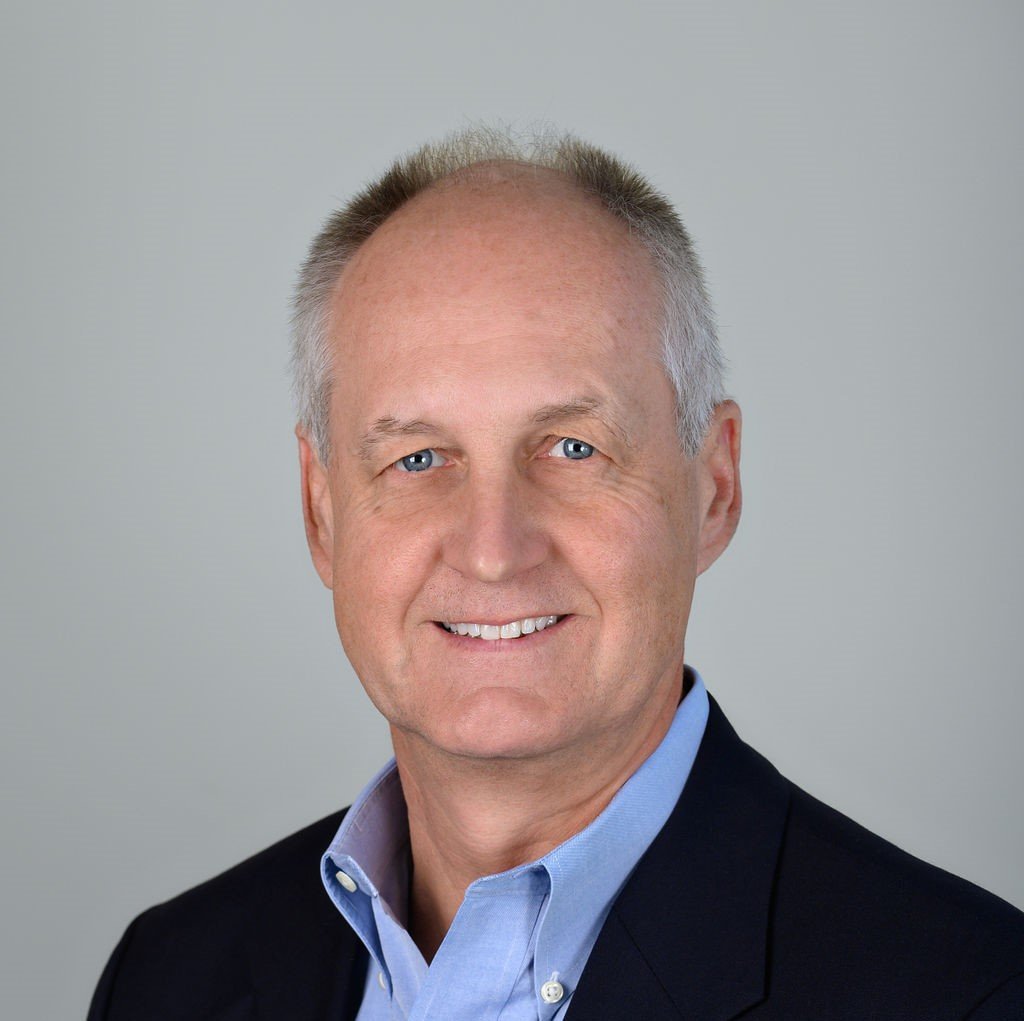 How Hospital Revenue Cycle Leaders Are Managing COVID-19
As people across the country have shifted to working from home due to the COVID-19 outbreak, hospital revenue cycle leaders are doing their best to maintain "business as usual" while recognizing that they face unique challenges.
PMMC recently hosted a virtual roundtable with two revenue cycle leaders at AnMed Health (based in Anderson, SC) and The Shepherd Center (based in Atlanta, GA).
Our goal was to provide a forum for revenue cycle leaders to share their challenges and best practices for managing a team remotely and keeping up with payer collections.
With over 100 healthcare providers in attendance, Samantha Evans from AnMed Health and Sheila Morris from the Shepherd Center offered some great advice and really spoke to what revenue cycle leaders are going through during this difficult time.
Below you will find background on our revenue cycle panelists and their responses to the roundtable questions.

Samantha Evans, MBA, Director of Patient Financial Services & Patient Access at AnMed Health
Samantha started working in the Healthcare Field at AnMed Health in 2013, coming from the banking industry, and will be celebrating 7 years in May. She started serving in the role of Director of Patient Financial Services in October of 2018 after serving as the Billing Manager, and added Patient Access to that role in August of 2019.

Sheila Morris, Director of Revenue Cycle - Patient Financial Services, Patient Access, HIM at The Shepherd Center
Sheila has managed and consulted for 30+ years within hospitals, specialty providers, and service providers. Sheila has experience managing overall revenue cycle operations, multi-site organizations, leading change and implementation efforts.
Question: What have been some of the organizational revenue cycle struggles that your team has faced under the current COVID-19 crisis? Have your teams transitioned to a Work-From-Home environment and what's the current status?
Samantha:
All PFS staff are now working from home, - outside of 2 staff who don't have internet and 2 staff who a big part of their job requires coming in the office. This puts 93% of my back office at home, as of 3/23/20.
The first full week they were all at home, we hit over 100% productivity and we were able to track that by work-queue monitoring and scoring of those actions. We only required the daily activity log be filled out by staff who did not have 100% of their job being done in EPIC.
The struggles we've seen have been with printing and scanning. IT could not make either of these work due to PHI/HIPPA concerns in the home. We have a manager rotation, where a manager comes onsite each day.
It only puts the manager there one day a week, but they mail the hard copy claims that were sent, and take care of any scanning and faxing needs that the remote staff have had.
They email the manager group, and whatever manager is in the office for the day completes all of those tasks. It has worked well this first week.
Sheila:
We've similarly moved staff to remote working, aside from a few that do not have internet access and those that need to come into the office to complete certain jobs that are paper based like scanning, supplying records to payers, and posting some paper remittances.
We are also an Epic facility and have been able to rely on WQ monitoring, various reports and manual logs for certain functions. We've experienced a surprisingly enthusiastic response to remote working – the productivity numbers have improved for many of our people, whether Patient Access, PFS or HIM.
We are also struggling with printing and scanning and have reached out to payers attempting to expedite alternatives like secure file transfers, portals, FTP, etc. I don't yet have responses – they're slow moving on the requests at the moment.
Question: You both are responsible for front-end teams as well as back ends with Patient Financial Services and Patient Access being under your management responsibilities. How have the two groups transitioned to Work-from-Home / remote environment? Have you shifted employee tasks from the front end to the back end?
Samantha:
Most of my PAS staff have had to continue business as usual since they are patient facing. Although, the volumes have dropped due to the limited elective cases we are seeing, however they have been required to wear PPE at all times when seeing a patient.
We have moved our admitting staff to calling the inpatient rooms for the financial wellness checks (insurance verification, POS collections, etc), instead of visiting all of the rooms in person. We've also put this in place for our financial counseling team rounding on self-pay patients in the inpatient setting as well.
We did have to shift some of our POS collections from Financial Clearance, to admitting.
Right now, the financial clearance team is home, however have no capability to take a credit card payment from home. After they provide the estimate and out of pocket cost to the patient, they have to send them to the admitting phone line to actually make the payment.
We looked at all options, and do have portal availability through our early our vendor, or even "pay as guest" through MyChart, however neither option worked when the account didn't have a balance on it yet.
Sheila:
We did not shift workers from front to back, but due to the extended phone times, we've redeployed front facing check- in and registrars for the closed OP areas into authorization/benefit verification work. For those who are still front facing, we're taking PPE precautions as well.
We've moved Financial Counseling appointments to telephone encounters adjusted our availability for in person meetings. We have used a vendor for patient collections for several years, so we did not have to make arrangements.

HIM availability to the public was adjusted to limited hours and we have reduced the number of guests in the lobby to one at a time.
Question: What are some of the lessons learned as your teams have worked through this unprecedented process over the past few weeks? (i.e. equipment, connectivity, staff's ability to balance home-life with work-demands). How are you and your managers maintaining personal connectivity with your team (knowing how they are doing – stress levels)?
Samantha:
We allowed all staff who currently had a laptop/desktop that could remote in to their work computer, choose that option. All staff who did not have an available work space was able to take a company owned computer to remote into their desktop at the office.
All current internet providers have worked fine with all of the remote logins, including phone company "hot spots."
We forwarded all office phones to their cellphones, therefore when someone internally dials their extension, it will ring to their cellphones. However, the employee groups who call patients (Financial Clearance and our scheduling department), downloaded the jabber client app, which points to their extension back at the office.
This has allowed outside and inside callers to dial their regular extension, and it ring to them at home. It also allows them to call out from their cellphones, but it ring to the outside line as their work line instead of their personal number.
We are communicating via our internal groupwise messenger (similar to instant messenger), emails, conference calls, and Web X. We haven't had any communication issues with employees.
Each manager is having a weekly Web X to touch base with all employees, while they are all together, and the vibe has been a positive one, thus far. The expectation was set up front this is business as usual as much as possible.
We didn't mandate the children to not be in the house, but did encourage them, if a child required 100% full supervision at all times, they would most likely need to make other plans to ensure they are working as efficient as they are in the office.
Sheila:
Lesson learned quickly was that staff will need support with their "tech" skills. Before sending folks out to their homes, we held demos and meetings to work through issues with PCs and had employees do a dry run to test before they left.
We already had remote working policy in place regarding work/life balance issues (like not being the sole childcare provider); however, we have taken the approach that we'll emphasize that it's temporary and put our focus on productivity – we're not asking, and luckily have had only a couple of issues.
We also downloaded functionality to forward calls and track activity. We found that additional work and testing for ACD hunt groups was necessary – we found that "hard" phone sets worked better than "soft" sets via the PC.
All managers are hosting regular Web X meetings to huddle with their groups and Sr. managers are reaching out to all employees, we've given calls to those in particular with known health issues, etc.
Question: During these unprecedented times, most healthcare providers and most payers have moved 50%-90% of their staff to remote operations. What operational process challenges do you anticipate with normal AR management tasks? Do you anticipate or are you seeing any processing delay? How are you addressing PHI requirements?
Samantha:
As mentioned above, we did not move any type of printing/scanning capability home for PHI compliance reasons. We did not force staff to have an "office" that locks like our regular work from home policy states since it was such short notice, but have asked staff to be mindful of where they work and the information that is shared on the screen when others are around.
The printing capabilities, scanning, hard copy mail, returned mail, refund backup, pre-service collections, and hard copy appeals are just a few challenges we are seeing, but are currently being addressed by having a manager in the building each day.
We haven't seen any delays in our internal billing or claims yet, however we have gotten notices that a few of our payers have also moved to remote work, therefore we are hoping we don't see any type of delay in claim processing due to this change.
We have already seen a dip in Medicare payments these last few days of the month, and the projected payments differ majorly day to day which tells us there has been some type of interruption to daily processing.
Sheila:
We are also hampered by the paper functions that require in office time, but our employees and managers are rotating to make sure business continues. I am concerned about payer slow downs with their closings, wait times, etc., it seems inevitable.
Again, we're pursuing alternative ways to deliver paper records and itemized bills – this may be a greater issue for Shepherd Center due to our average LOS being almost 2 months.
We did apply for the Medicare accelerated payments, hopefully that will help to mitigate some delays. I've also authorized my PFS management to make some deals in lieu of audit – we serve more WC payers than many facilities, which provides some flexibility.
Question: For now, everyone is operating in a new normal. What current metrics are you monitoring with billing activity, cash posting, denials, days in AR changes? Beyond the typical AR management items, are there any new items you are planning to track / monitor
Samantha:
We are monitoring all of the above. We are keeping an eye on the cash flow and the current trend related to a decrease in revenue. We are trying to forecast that as best as possible with the knowledge we currently have.
We are watching DAR and denials, which have actually both decreased, however we will continue to monitor aging and how long the payers are taking to pay us.
We've focused heavily on driving our aged accounts down over the last year, and therefore want to keep a good handle on that bucket while we watch for any type of payer lag in their processing of claims.
We are also tracking all revenue and payments related to COVID-19, or at least plan to. We haven't released any billing, but are flagging all accounts that are related, so that we can, at a later date, run reports related to all COVID-19 care.
I believe the organization is also keeping up with "lost revenue," so we can report the revenue loss related to the cancelation of the elective/non-emergent cases.
Sheila:
I'm primarily interested in cash and billing. We've put a huge focus on Coding throughput, which has been assisted by the OP closings.
I'm watching aging also and we're attempting to supply all outstanding requests for additional information. It has been difficult this week to confirm receipt of information and push for those aged accounts to be paid.
Because we are LTAC, we have fortunately not yet experienced a COVID-19 positive patient and the related billing, but we are prepared for the likelihood. We'll be tracking revenue related directly to virus treatment as well as lost revenue related to closed OP services. We built orders and Epic functionality specifically to make tracking easier.
Question: Revenue Cycle departments can't control what services are preformed but how those services are billed and collected. What additional thoughts / plans are you considering to ensure consistent cash flow as you work though the transition?
Samantha:
Exactly what was said above- "control what we can control." We will continue our denial prevention methods, continue to request authorizations as they stand now without the "leeway" so to speak, continue our POS collection methods, and we will control our labor expense the best we can to help alleviate some of the revenue shortage.
We are continuing to monitor the volume of claims, and therefore flexing staff as needed, without flexing so many we lose some our momentum in reaching all of KPI's.
Sheila:
I agree, we're watching and controlling everything that's possible, but are certain that there is more to come – new developments. I've asked managers to evaluate any contracted or temporary workers, but have not yet decided to scale down.
To watch the full replay of the roundtable, click here.
About Greg Kay
Greg has managed and consulted in healthcare for 28 years. He has been with PMMC for the past 20 years and prior to that was the VP of Sales for PCA (Beverly Enterprises' pharmacy division). Greg has experience in multisite operations management, managed care negotiation from a healthcare provider's vantage point, and product development/implementation. Greg is a University of South Carolina finance and marketing graduate. Greg was recognized in 2012 as a Business Leader Top 50 Entrepreneur.