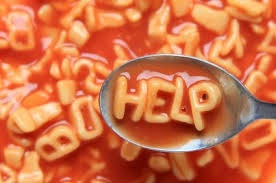 Subscribe
The Alphabet Soup of the New CMS Bundled Episode Model
---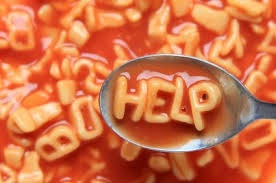 The Centers for Medicare and Medicaid Services (CMS) loves to use acronyms and there's quite a few related to its new CCJR bundled episode payment model.
For healthcare finance professionals, it's easy to lose sight of some of these, so we'll recap and break them down with definitions:
CCJR - Comprehensive Care for Joint Replacement
The model designed to test bundled payment and quality measurement for an episode of care associated with hip and knee replacements to encourage hospitals, physicians, and post-acute care providers to work together to improve the quality and coordination of care from the initial hospitalization through recovery.

LEJR - Lower Extremity Joint Replacements
Hip and knee replacements (MS-DRG 469 and 470); this is the bundled episode that CMS has chosen to mandate first.
MSA - Metropolitan Statistical Area
MSAs are counties associated with a core urban area that has a population of at least 50,000. This is how CMS has decided to assign participating hospitals in the CCJR model.
BPCI - Bundled Payment for Care Improvement
The Bundled Payments for Care Improvement (BPCI) initiative is comprised of four broadly defined models of care, which link payments for the multiple services beneficiaries receive during an episode of care. Under the initiative, organizations enter into payment arrangements that include financial and performance accountability for episodes of care. These models may lead to higher quality and more coordinated care at a lower cost to Medicare.
IPPS - Inpatient Prospective Payment System
A system of payment for the operating costs of acute care hospital inpatient stays under Medicare Part A (Hospital Insurance) based on prospectively set rates. Under the IPPS, each case is categorized into a diagnosis-related group (DRG). Each DRG has a payment weight assigned to it, based on the average resources used to treat Medicare patients in that DRG.
IPF Services - Inpatient Psychiatric Facility
Included as part of the CCJR episode, the term "inpatient psychiatric facility services" means inpatient hospital services furnished to a patient of an inpatient psychiatric facility. IPFs are certified under Medicare as inpatient psychiatric hospitals and distinct psychiatric units of acute care hospitals and CAHs.
LTCH Services - Long Term Care Hospital Services
Included as part of the CCJR episode, a Long-term care hospital (LTCH) is defined by an average inpatient length of stay (as determined by the Secretary of Health and Human Services) of greater than 25 days.
IRF Services - Inpatient Rehabilitation Facility Services
Included as part of the CCJR episode, an inpatient rehabilitation facility is a facility licensed under state laws to provide skilled nursing care and intensive rehabilitative services.
SNF - Skilled Nursing Facility
Included as part of the CCJR episode, this is a type of nursing home recognized by the Medicare and Medicaid systems as meeting long term health care needs for individuals who have the potential to function independently after a limited period of care. A multidisciplinary team guides health care and rehabilitative services, including skilled nursing care.
HHA - Home Health Agency
Included as part of the CCJR episode, a Home Health Agency (HHA) is an agency or organization which is primarily engaged in providing skilled nursing services and other therapeutic services. Its policies are established by a group of professionals (associated with the agency or organization), including one or more physicians and one or more registered professional nurses, to govern the services which it provides. A Home Health Agency may be a public, nonprofit or proprietary agency or a subdivision of such an agency or organization.
DME - Durable Medical Equipment
Included as part of the CCJR episode, durable medical equipment is equipment which can withstand repeated use to serve a medical purpose.
MSPB - Medicare Spending Per Beneficiary
The MSPB Measure evaluates hospitals' efficiency, as reflected by Medicare payments made during an MSPB episode, relative to the efficiency of the median hospital. An MSPB episode includes all Medicare Part A and Part B claims paid during the period from 3 days prior to a hospital admission (i.e., index admission) through 30 days after discharge from the hospital. A hospital's MSPB Measure is calculated as the hospital's average MSPB Amount divided by the median MSPB Amount across all hospitals, where a hospital's MSPB Amount is the hospital's average price-standardized, risk-adjusted spending for an MSPB episode. Click here for the data table that lists the Medicare hospital spending by claim and here for a detailed description of the table.
---
These terms will be important to become familiar with, especially the services that are included as part of the bundled hip and knee replacements.
As I talked about in a previous blog post, hospital finance staff should begin to prepare by educating themselves on the impact of the bundled model, especially with a January 1st deadline looming for 75 geographic markets across the country. Hospitals can now evaluate benchmark data for specific bundled episodes.