PMMC Healthcare Revenue Cycle Blog
Stay up to date on best practices for healthcare revenue cycle management with PMMC's blog.
During the HBI webinar "Adapting to New Reimbursement Models: How to Maximize Payer Performance and Maximize Revenue," attendees had an opportunity to ask the speakers questions about how these lessons can be applied to thier own healthcare organization. Here is a recap of the questions and answers given:
At a time where the healthcare facilities are constantly adapting to accommodate an influx of reimbursement methodologies, tracking your payer performance has never been more important. With these methodologies becoming increasingly relevant in today's modernized healthcare system, it's important to study them until you know them like the back of your hand.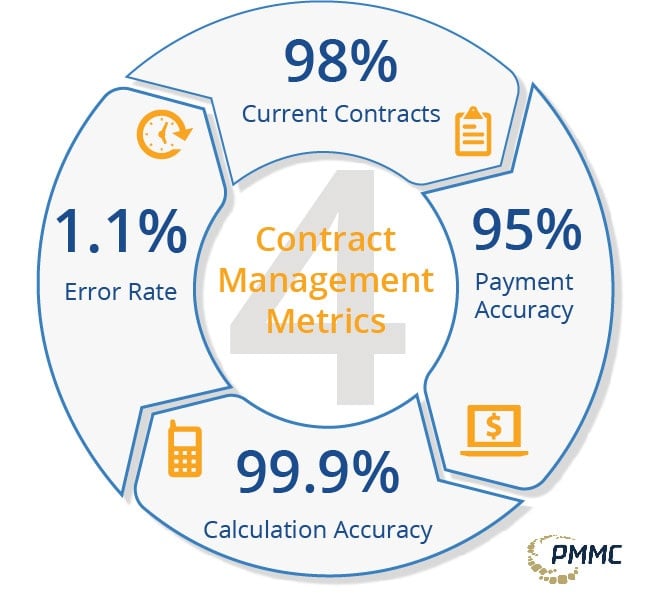 Key Metrics for Contract Management
The proper use of healthcare contract management software can make a difference of 2-3 percent net revenue. Thus, the proper use of a contract management system should be considered "mission critical," from a financial perspective, but it often does not receive the attention it deserves. This whitepaper explains how applying metrics to healthcare contract management helps assure all accounts receive appropriate attention, thus ensuring revenue integrity.
CMS called a timeout this week on some of their mandatory bundled payment programs. But that doesn't mean the value-based reimbursement game has been cancelled.
With tens of thousands of line items and hundreds of carve-out clauses in fee-for-service and percentage of charge contracts, managing reimbursement terms with government and commercial payers can be a tough task if you don't have the right tools. Just like anything else.
Hospital denial management staff must understand who their "problem" payers are, which billing habits may be causing delays, and know exactly how much money the payer owes in order to better manage denials and drive cash back to the bottom line.
We live in a modern world where businesses have grown increasingly competitive. It doesn't matter if your business is small or large, new or already established. And the healthcare industry is no exception.