PMMC Healthcare Revenue Cycle Blog
Stay up to date on best practices for healthcare revenue cycle management with PMMC's blog.
Webinar recap: "Adapting to New Reimbursement Models: How to Maximize Payer Performance and Maximize Revenue"
What are the Methods of Hospital Reimbursement? Discount from Billed Charges Fee-for-Service Value-Based Reimbursement Bundled Payments Shared Savings For healthcare financial staff, some cycles are so common they are taken for granted – day and night, seasonal changes, month-end close, year-end reporting. On one hand there is the age-old adage, 'the only constant in life is change' and on the other hand 'the more things change, the more they stay the same'. When providers approach the task of monitoring payer reimbursement, the doctrine of cycles certainly apply.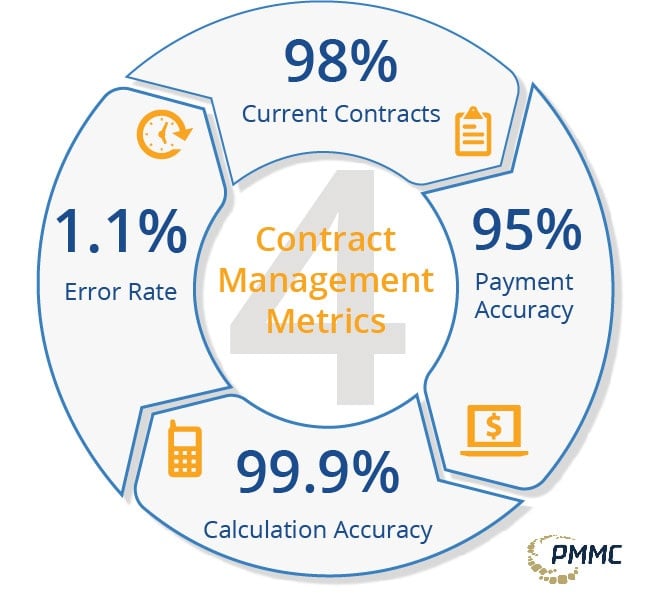 Key Metrics for Contract Management
The proper use of healthcare contract management software can make a difference of 2-3 percent net revenue. Thus, the proper use of a contract management system should be considered "mission critical," from a financial perspective, but it often does not receive the attention it deserves. This whitepaper explains how applying metrics to healthcare contract management helps assure all accounts receive appropriate attention, thus ensuring revenue integrity.