healthcare revenue cycle, revenue cycle blog, revenue cycle tips, revenue cycle information
PMMC Healthcare Revenue Cycle Blog
Stay up to date on best practices for healthcare revenue cycle management with PMMC's blog.
revenue cycle contract management
Here's a frightening statistic: Only 2.5% of companies successfully complete 100% of their projects. The reasons why, you ask? Requirements – Unclear, lack of agreement, lack of priority, contradictory, ambiguous, imprecise Resources – Lack of resources, resource conflicts, turnover of key resources, poor planning Schedules – Too tight, unrealistic, overly optimistic Planning – Based on insufficient data, missing items, insufficient details, poor estimates Risk – Unidentified or assumed, not managed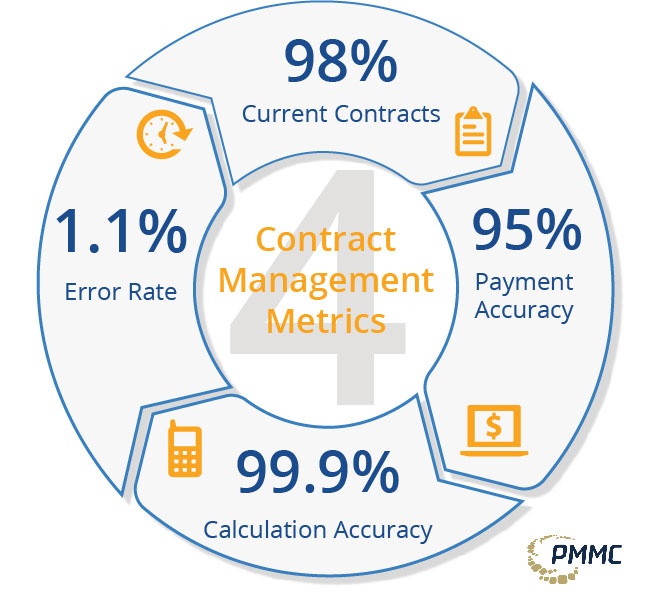 Key Metrics for Contract Management
The proper use of healthcare contract management software can make a difference of 2-3 percent net revenue. Thus, the proper use of a contract management system should be considered "mission critical," from a financial perspective, but it often does not receive the attention it deserves. This whitepaper explains how applying metrics to healthcare contract management helps assure all accounts receive appropriate attention, thus ensuring revenue integrity.