healthcare revenue cycle, revenue cycle blog, revenue cycle tips, revenue cycle information
PMMC Healthcare Revenue Cycle Blog
Stay up to date on best practices for healthcare revenue cycle management with PMMC's blog.
At a time when healthcare consumers expect greater personalization when it comes to receiving price estimates, providers are feeling the pressure to improve price transparency by providing an online patient estimation solution that is engaging, easy to use, and most of all, accurate.
Due to complications with timing, the Centers for Medicare and Medicaid Services (CMS) has delayed implementation of the three new episodic payment models (EPM) and Cardiac Rehabilitation (CR) incentive program until January 1, 2018.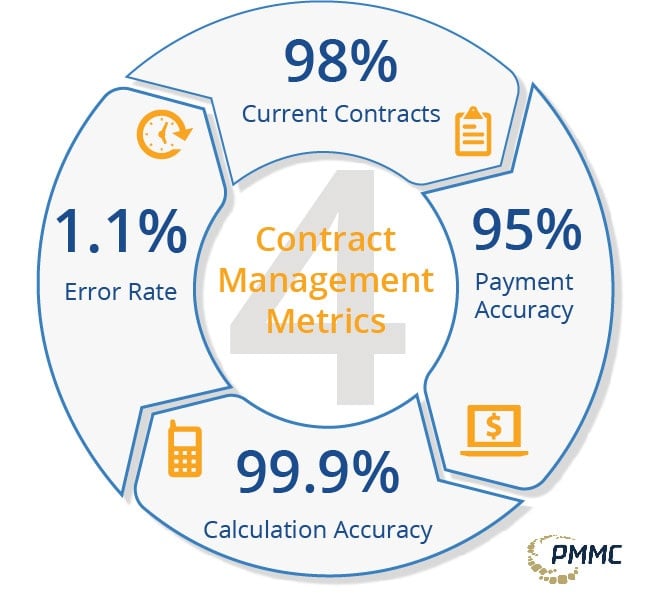 Key Metrics for Contract Management
The proper use of healthcare contract management software can make a difference of 2-3 percent net revenue. Thus, the proper use of a contract management system should be considered "mission critical," from a financial perspective, but it often does not receive the attention it deserves. This whitepaper explains how applying metrics to healthcare contract management helps assure all accounts receive appropriate attention, thus ensuring revenue integrity.
CJR Model | CMS | bundled episodes
Significant Changes Coming - Get Ready Now On November 16, 2015, The Department of Health and Human Services (HHS) announced that CMS has approval for the final rule for the Comprehensive Care for Joint Replacement (CJR) Payment Model for Acute Care Hospitals Furnishing Lower Extremity Joint Replacement Services . It will be applicable in April 2016. CJR is the first mandatory bundle model, and it represents the prototype for massive change in healthcare finance that will take place in the next two years.
As expected, the Centers for Medicare & Medicaid Services (CMS) finalized the Comprehensive Care for Joint Replacement (CJR) model, which will hold hospitals accountable for the total quality of care they deliver to Medicare beneficiaries for hip and knee replacements from surgery through recovery. The announcement came in a news release on Monday.
The Centers for Medicare and Medicaid Services (CMS) loves to use acronyms and there's quite a few related to its new CCJR bundled episode payment model. For healthcare finance professionals, it's easy to lose sight of some of these, so we'll recap and break them down with definitions: